Do you enjoy seeing and 'borrowing' design ideas from your friend group for your garden or landscaping projects? Have you ever wondered how to completely set yourself apart from the other houses that take part in those city-wide garden tours? You might want to consider adding a beautiful fire pit sphere and letting the piece's craftsmanship speak for itself. 
Anyone can create a garden with color-coordinated flower arrangements or stone pathways that line out a 'maze' through your landscape. These ideas and designs can be stunning to develop, and some can be pretty complex, depending on the creative nature of the landscaper.
However, having a custom steel fire pit sphere or bowl as a standout item in your garden or backyard will make your outdoor creation feel like it's leaps ahead of the rest of your local gardening club.
Here's what we mean:
Fire Pit Spheres
Most gardens and backyard landscapes are designed with a 'theme' in mind. All the elements are combined to fit in with this theme. A fire pit can fit in with this idea, too, especially a custom-designed one. If you want to have a 'fairy garden' theme, we make fairy-themed fire pit spheres!
If you designed your landscape to reflect a 'serene' garden, we have a design called Eden. It doesn't matter what your vision is; a fire pit sphere can become a unique and fantastic addition to your gardening dream.
Fire Bowls
Now, because our fire pits can be rather large, some gardeners may prefer the fire bowls. Those are an open-concept fire pit made from a demi sphere instead of a whole sphere.
These fire pits can be part of a landscaping design meant to be subtle and more natural-looking. The fire pit bowls are beautiful to look at. They also blend into a landscape design without taking too much attention away from the rest of the garden.
Custom Pieces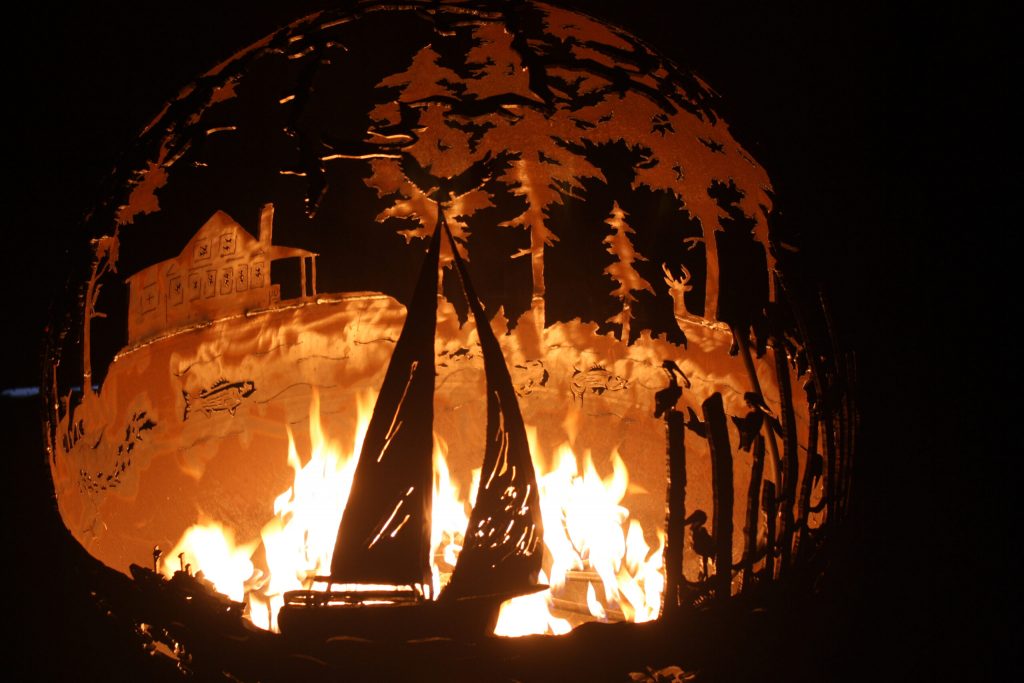 The fire pits we make are incredible to look at and handmade to our customer's specifications. But if you want something completely new and guaranteed to be had by no one else, then make your own! No, we're not telling you to pick up a welding torch and build a fire pit. Instead, order a custom-designed fire pit from us. We will make whatever design you can think of, come to life!
We promise you, no one else will have a fire pit like yours in their landscape design. You will be the talk of the local landscaping scene no matter where you are. Browse our gallery of fire pits or contact us to start designing your own and start something remarkable!
Share with Us
What's the most incredible landscaping feature you've ever seen? Are you a gardening extraordinaire looking for something new and exciting to add to your design? Tell us about it in the comments or message us on social media @thefirepitgallery.