Halloween is just around the corner, and that means it's time to get your spooky on. There are so many fun and interesting ways of celebrating the holiday, whether it be throwing a Halloween party, trick or treating, or attending a local haunted house at a high school in your area, you are guaranteed to have a good and frightful time with your favorite Halloween traditions. 
Since we're talking about Halloween traditions, I thought it would be fun to share one of my favorite Halloween traditions with you. Who knows, maybe you will want to join in on these traditions for this Halloween.
Sorting the Candy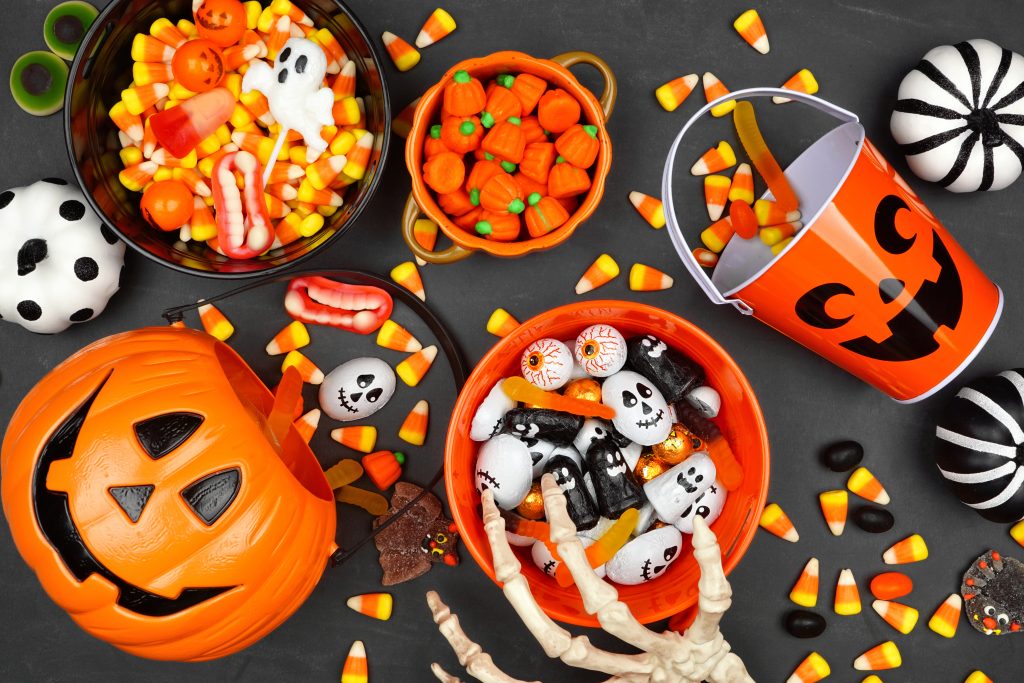 How can we talk about Halloween traditions without mentioning the candy? After a hard night's work of trick or treating, my friends and family would gather back at the house. Then we would pour all of the candy out onto the table and we would all sort and pick out our favorite candies to keep. 
What's your favorite Halloween candy? Mine is KitKat bars, and whenever there was a home with a bowl you could choose from, I would make sure to grab the KitKats. All of the candy was delicious though, so it was always a satisfying time. Candy is definitely a staple in everyone's Halloween traditions.
Making the Punch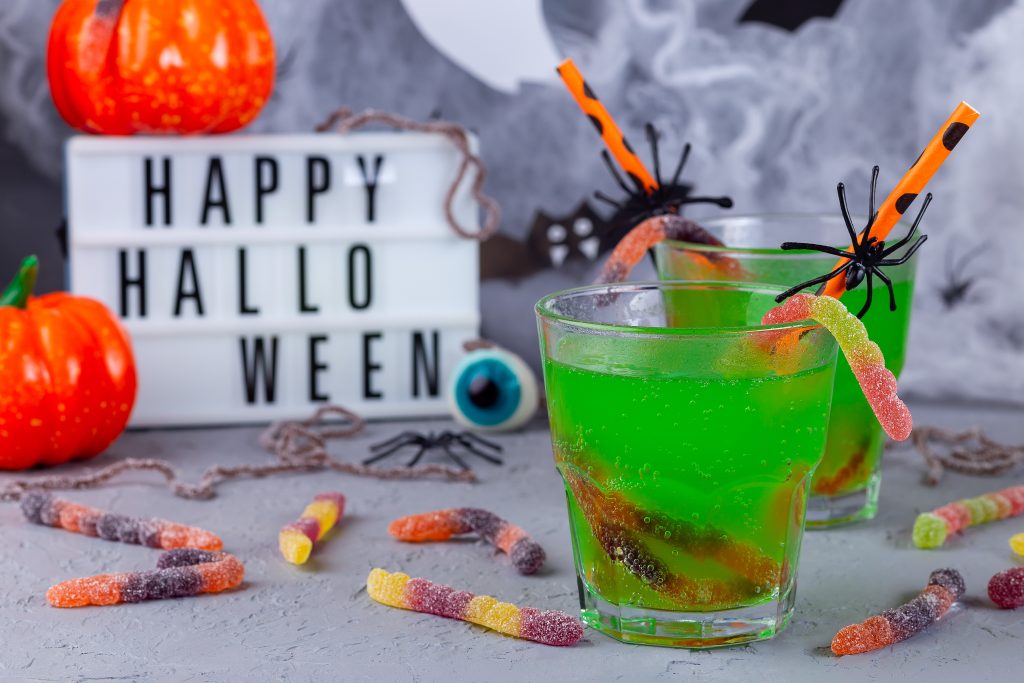 After sorting the candy, we make this delicious and cool-looking punch. Are you familiar with the Goosebumps book series? If you are, then you're going to love this Goosebumps Halloween punch recipe. It's such an easy recipe to make too! Trust me, after you make this, you'll be making it a part of your Halloween traditions.
All you need for this recipe is lemon-lime soda, green food coloring, rainbow sorbet, and gummy worms. That's it! Now put it all into a big punch bowl, have some cups and fun shaped straws to serve it with and you're good to go. There's nothing like a sweet drink to make your Halloween traditions even better!
Sitting by the Fire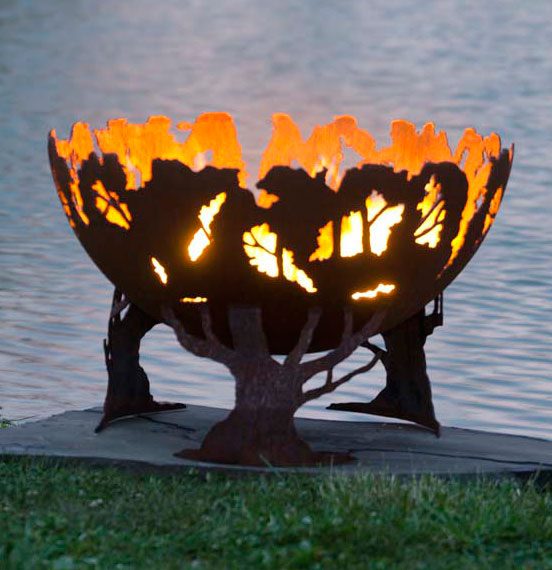 Once you have your delicious candy and your cool punch, it's time to gather everyone around your beautiful fire pit. Do you know any good ghost stories? This is the perfect time to tell them. It doesn't even have to be ghost stories, it can be mysteries or old local wise tales. This is a perfect way to end the night with your favorite people and your favorite Halloween traditions. 
The best part is being able to sit around a fire pit with the people in your life and all make memories together.
What are your favorite Halloween traditions? Have you made the Goosebumps punch before? Tag us on social media with your Halloween plans/traditions @thefirepitgallery. We'd love to see what you guys like to do on the spookiest of holidays.