It seems like Halloween just happened, and now everyone's talking about Thanksgiving! That means it's time to pick out a turkey or a tofu turkey and start planning this year's Thanksgiving party.
The weather is still nice out, so why not utilize your fire pit for this year's party and really elevate it like no other? We gathered some ideas for you to incorporate into your Thanksgiving party to make it one-of-a-kind.
Blind Taste Testing for the Best Side Dish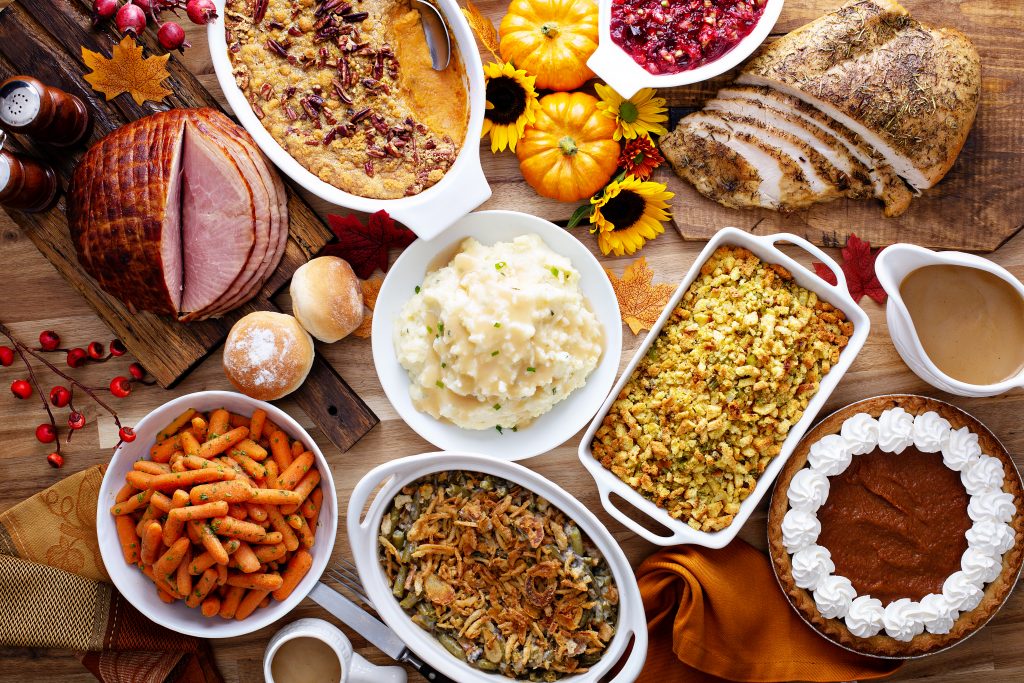 Activities and friendly competitions are a great way to get everyone involved and have a fun time. When you send out your invitations for your Thanksgiving fire pit party, make sure to tell them to make their best side dish to bring to the party for a competition.
To keep things fair, the judges for this competition will be blindfolded, so no biases come into play. They will be able to taste each side dish and then vote for the winner with the best side dish.
Although bragging rights are a great prize in itself, you can buy those cheap plastic trophies to hand out to really make them feel like a winner. This is something that can be done each year with new rules or guidelines to follow. Implementing those will keep the same competition fun and exciting. May the best side dish win.
Find the Chocolate Turkeys Scavenger Hunt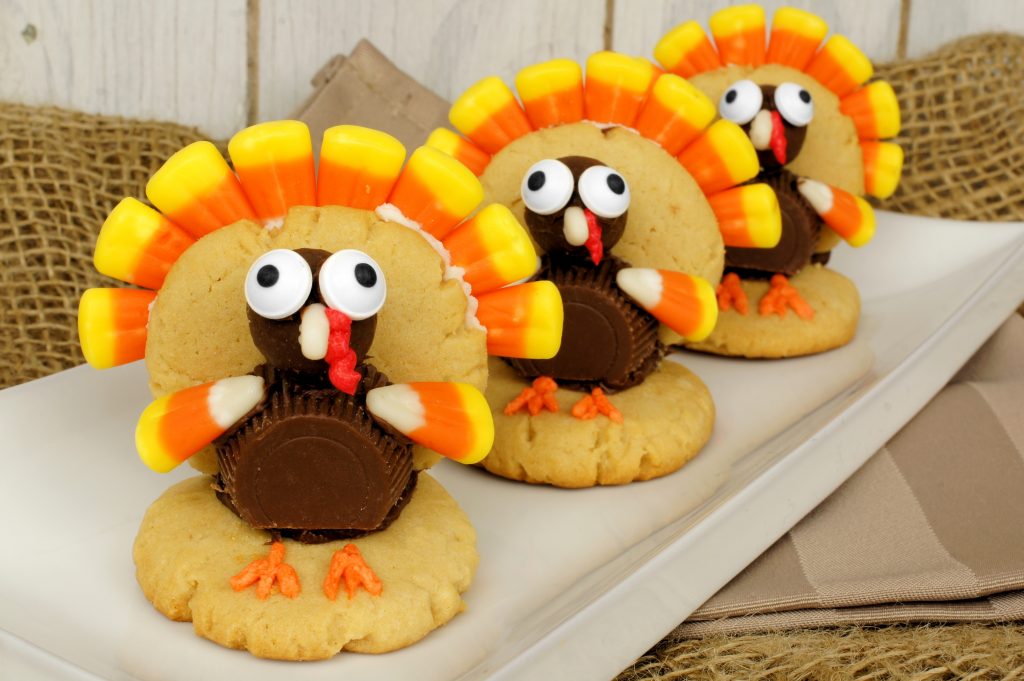 This works for both adults and children, but doing a little scavenger hunt to collect the chocolate turkeys is a fun and simple activity to keep the kids entertained while the food cooks.
There are plenty of little-shaped turkey chocolates out there for you to get for your party. The rewards are a nice sweet treat before the main course starts. Keeping the children happy and engaged in something makes for a smooth-going Thanksgiving party for the adults. Now that's something to be thankful for.
Paint the Turkey
For younger children, a wooden-shaped turkey would work the best, and for older children and adults, they can use a ceramic turkey. Either way, the objective is the same.
Gather around the fire pit and paint your turkey however you like! You can paint a pastel turkey, a glittery turkey, or a realistic-looking turkey. No matter what you paint, it'll be neat to see what everyone comes up with at the end.
Friendsgiving Celebration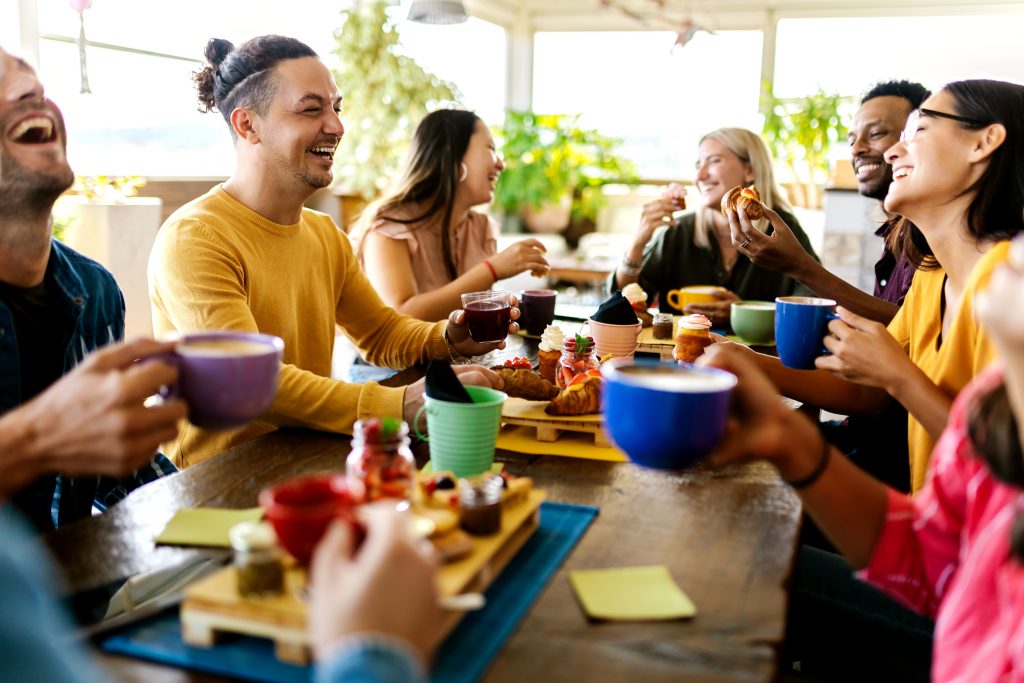 Thanksgiving is a good time to spend with family, but don't forget about your friends too! Sharing these moments with your friends is why Friendsgiving even became a thing in the first place.
When your family tolerance meter has run out for the day, be sure to set up a Friendsgiving so you can all catch up, vent about whose grandma did the most nagging, or who brought a store-bought dessert but claimed it was homemade.
Regardless of the topic, take some time to appreciate your friends, maybe have a little gift exchange, or just celebrate with some good wine, leftover food, and relax near the fire pit.
Pie, oh Pie, it's Dessert Time
How can you have any type of party without dessert??? We all know and love the classics like apple pie, pumpkin pie, and cranberry-flavored desserts, but why not stray from the classics and try something new?
If you and your family have a real sweet tooth and love peanut butter, why not try a Nutter Butter cake? Just looking at the recipe will make you want to bring it to this year's Thanksgiving party. Choose something new to bring and let the sweetness hit your taste buds as you sit by the fire pit. What a perfect way to end the holiday celebration.
Share with Us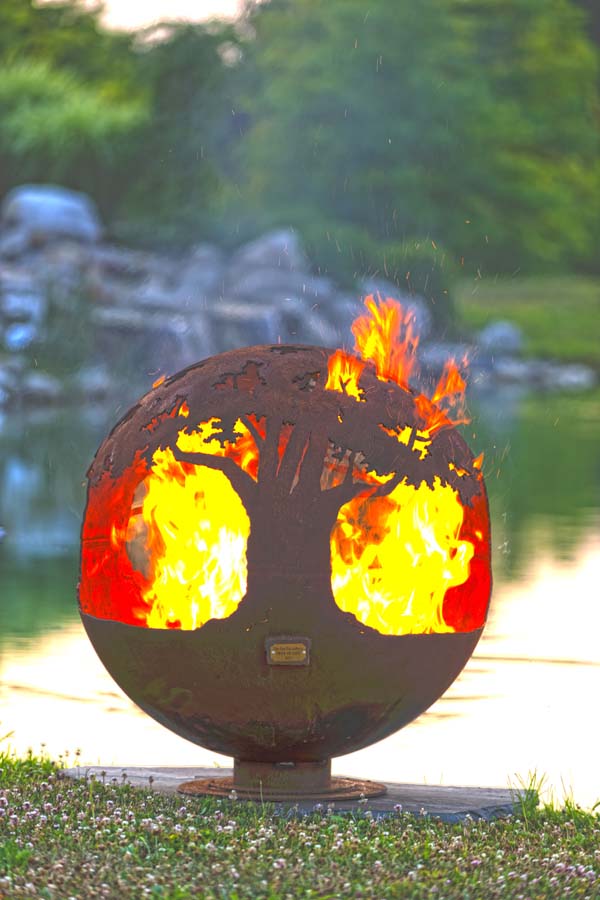 How do you like to celebrate Thanksgiving? Have you tried any of the tips shared in this article? Let us know by tagging us @thefirepitgallery on social media. We want to see what fun things you guys do to celebrate.