Check out some other Art by Melissa Crisp
My name is Melissa Crisp and I am an Artist, Wife, Mom and Wannabe Farmer. I turned my love of art into a successful business. Now I'm trying for a mini farm. Wish me luck I'll need it!
Metal Wall Art Signs:
Metal Wall Art Signs. Most are custom designs by Melissa Crisp and many can be customized with names, initials, dates or other ideas. Just let us know.
Antler Mount Kits: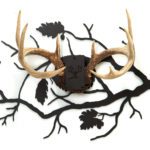 In 2013 Jason (Melissa's husband) wanted a way to display antlers in the house that wouldn't be banned by Melissa so he enlisted her help to design something. In the end they created a unique patented system for displaying trophy racks.
Strutt Your Buck antler mount kits designed to bring your trophy rack out from the garage and into your home.
Strutt products developed and patented the Strutt Your Buck antler mount kit. Our do it yourself antler mount kit was designed to display antlers whether they are sheds or still attached to the skull cap. The one size fits all skull wrap included with the kit neatly trims the base of the antler without requiring cutting so the final product is always pleasing no matter your skill level. As an avid hunter myself I understand how much time and dedication goes into tracking and harvesting a trophy buck. All too often the stories of how you finally landed your trophy buck somehow get lost as your prized rack finds its final resting place in your garage or basement. We believe our mounting kits combined with your antlers will add character and charm to your home. So bring your trophy and your stories back into the living room. Share them with family and friends with a Strutt Your Buck antler mount.
Art Prints: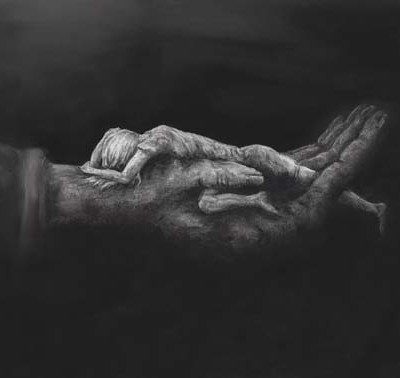 After several requests we decided to make a few giclée prints of some charcoal sketches I had done. We posted them on Facebook and have had many more requests so we are now offering them for sale on our Etsy website as well as the fire pits and antler mount kits.