You're in your backyard and see that it could use something extra to liven it up. You decide on a fire pit, but most fire pits are generic and don't have that personal touch to them. You want one that relates to you and makes you smile every time you see it. If only there was a place that has personalized fire pits.
That's where we at The Fire Pit Gallery come in. We warmly welcome you to give us your ideas on what you want your You can be as creative as you want. Now the question is, what does your fire pit say about you?
Fandom Mania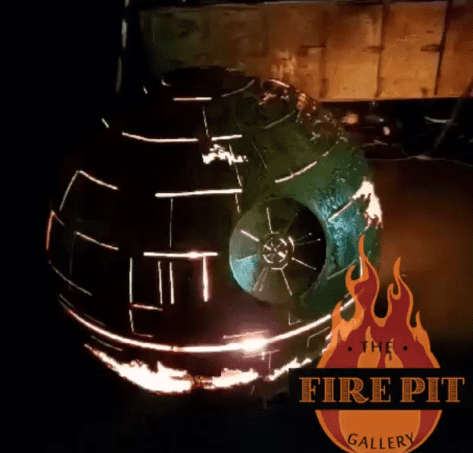 There are so many different types of fandoms out there. For a lot of people, being a part of a certain fandom is something that means the world to them. They could've made lifelong friends through the fandom, or it could've helped them during a difficult time in their life. Whatever the reason is, they love a certain fandom so much that they would want a fire pit dedicated to it.
We've done a Star Wars Death Star customized fire pit and a Harry Potter fire pit! We can make your beloved fandom come to life, all you have to do is request it. Your personalized fire pits will be the talk of the fandom!
Personal Moments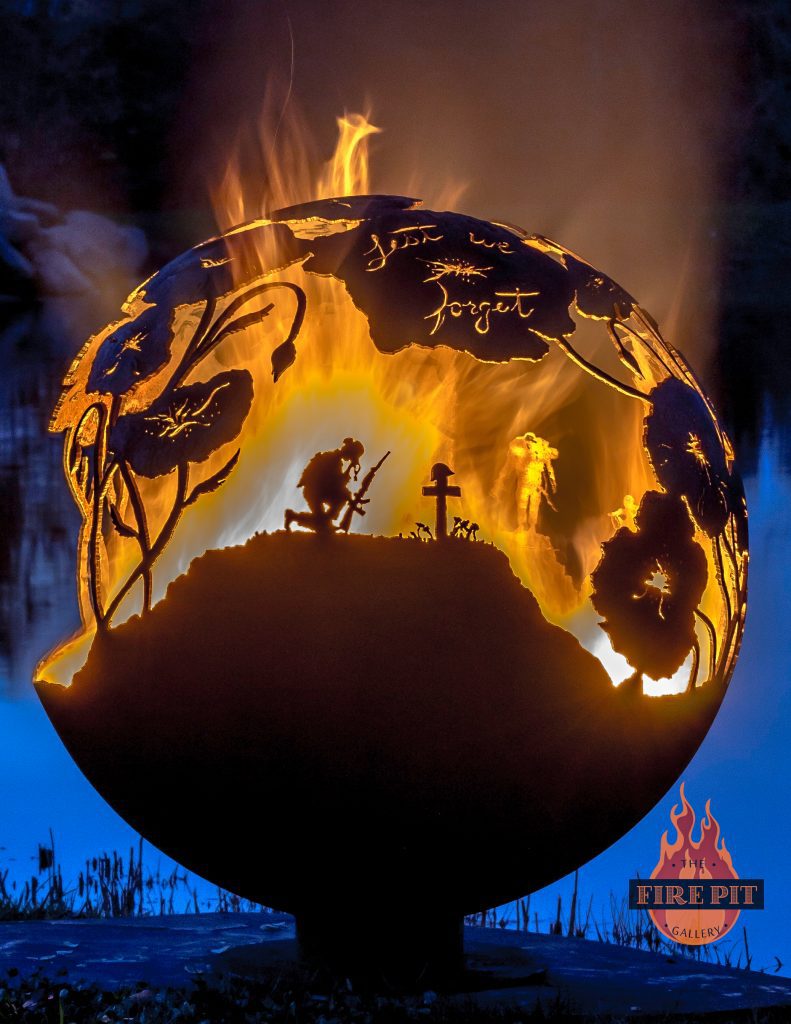 Our lives are all different and unique. From meeting your partner for the first time, or a certain moment with your pet, you can turn any of these moments into a beautiful design for a personalized fire pit.
It's the perfect way to always keep the moment alive and to be surrounded by that moment every time you have a fire. The possibilities are endless! We've designed some fire pits based on a date night in Paris theme. It turned out so beautiful!
If someone you know has served, we can make you a personalized fire pit to honor them. We've done some in the past, and it's a great feeling to be able to make them for the men and women who serve/served.
Other Likes and Longings
If you don't have any special moments or fandoms that you want to have a fire pit for, no worries! Your fire pit can be any design you want. Do you like flowers or bumblebees? We can make a personalized fire pit that has those. Do you like a certain car and want to see it come to life on a fire pit? We got you covered.
Or do you have a certain place that you've always longed to visit? We can put it on a fire pit for you. When we say that the possibilities are endless, we mean it. If you have an idea, we can bring it to life for you.
Share with Us
What idea would you like to see come to life on a fire pit? Tag us on social media @thefirepitgallery and share your ideas with us. We love hearing different ideas and stories!