Do you have a friend or a loved one that goes crazy for handmade gifts? Are you someone who gets blown away by the creativity that your friends and family put into gifts? Either way, everyone can appreciate hard work and deep thought as a way of showing someone you care about them.
The best things in life come from the heart. This sentiment is one we can all appreciate no matter our age. Here at The Fire Pit Gallery, we wholeheartedly believe this. That's why all our 'gifts' to our customers are handmade and lovingly designed by our amazing team. As a result, we have a wide range of products that make the perfect gift for anyone who loves steelwork or appreciates a one-of-a-kind piece. 

Fire Pits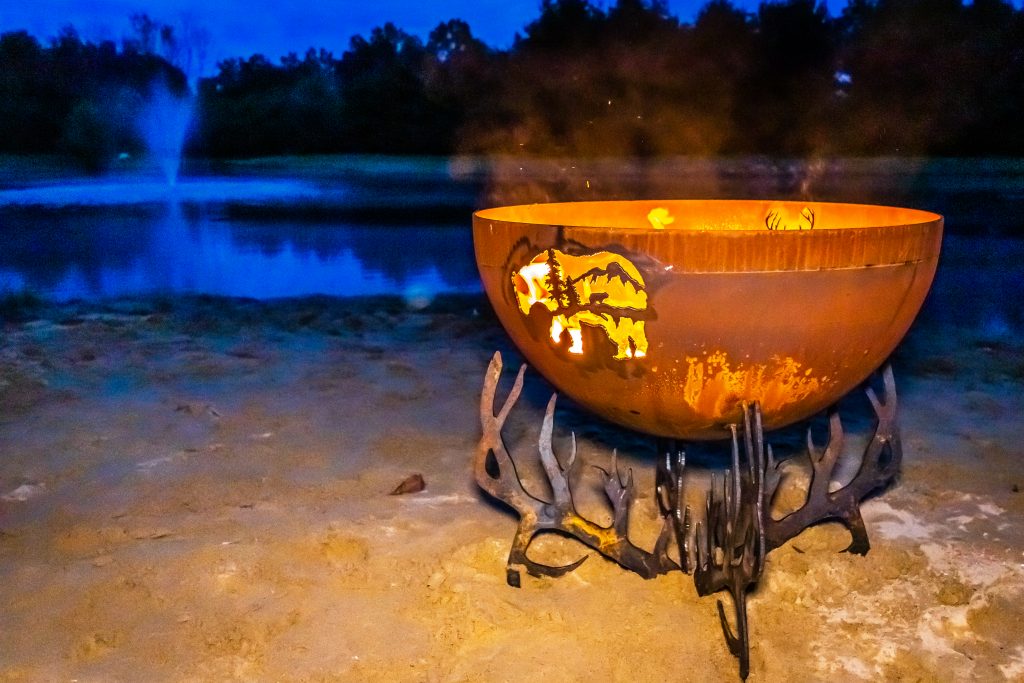 The showstopper is our unique fire pit bowls and spheres, hand-drawn, cut and welded together by incredibly talented builders. The designs are intricate and customized to reflect your vision. Without a doubt, they create the perfect handmade gift of warm nights and mesmerizing displays of flames inside shadow scenes.
In addition, open fire bowls are great for those warm summer nights filled with laughter and marshmallows, lots and lots of marshmallows. You can browse our gallery of fire pits or begin customizing your unique fire pit.
Steel Decorations
Fire pits are not the only things we make out of steel. We also create pieces of decor for your home or backyard that are sure to liven up any space. Right now, our main piece of steel decor is the antler wall mounts made in several intricate designs.
Additionally, the mounts are beautifully designed and come with a kit to attach whatever prize you have. You can attach antlers or skull caps to them. However, if you don't want to do that, hang the mount as decoration without attaching anything. It's your handmade gift; use it for whatever you want!
Artist Prints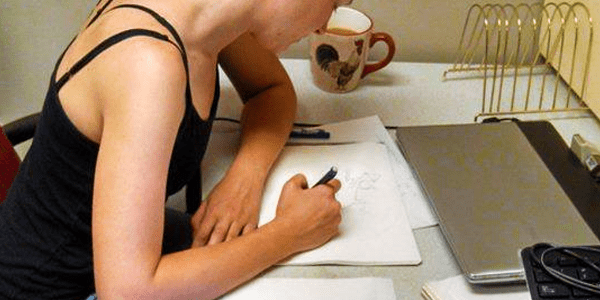 Yes, you're reading that right. The Fire Pit Gallery sells artist prints, as in drawings on sheets of paper. Our fantastic artist Melissa, designs and draws the cutout for all our fire pits. She also does unique designs on paper using charcoal that will make a beautiful addition to any wall space. Particularly, pictures involving the human and angelic forms are the best-selling pieces she does. You can look at these pictures in our gallery.
Moreover, all our products are created entirely in our workshop. They are all made with great pride and love no matter what the item. We want you to feel the love and dedication we put into each piece every time you look at them. That's why we put so much time and effort into making them. What a perfect handmade gift!
Share with Us
Do you have a favorite piece of steelwork in your home? Are there any designs or ideas you want us to start making? Then, tell us about it in the comments below or on our social media @thefirepitgallery.