The weather may be getting chilly, but that doesn't mean the outdoor fun has to stop any time soon! Think of your perfect fire pit party. Does it have a theme? Have you added new things to make it even better than the last? We all know that parties can have many different themes, but which ones work best around the fire pit? Read below to get some ideas for your next party.
Art Night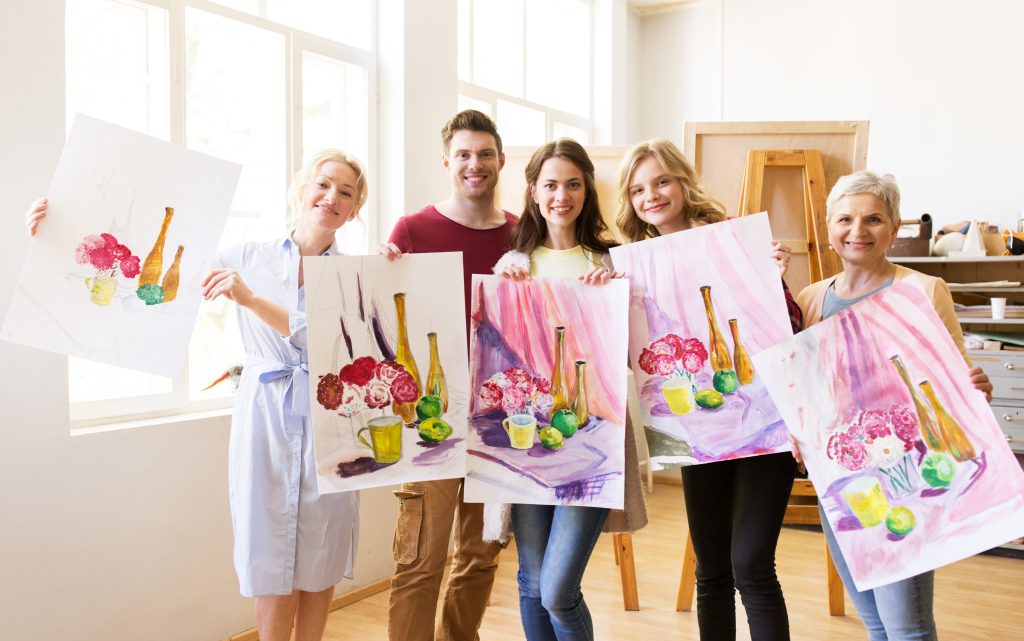 You don't have to be a professional artist to have fun at an art night fire pit party. Just grab some paint and canvases and have fun. This is a perfect theme for both adults and children. What child doesn't like to fingerpaint?
The creativity and the laughs that come from this party are the important parts of this party, not so much the artwork. Well, unless you have a competitive bunch, then you can make things interesting with prizes.
You can rank them for the most realistic painting, most creative painting, or a most abstract painting. As long as you're all having fun, you can take this idea and make it unique to your group. So go ahead and paint on! If you decide to do this theme, share your creations with us @thefirepitgallery.
Movie Night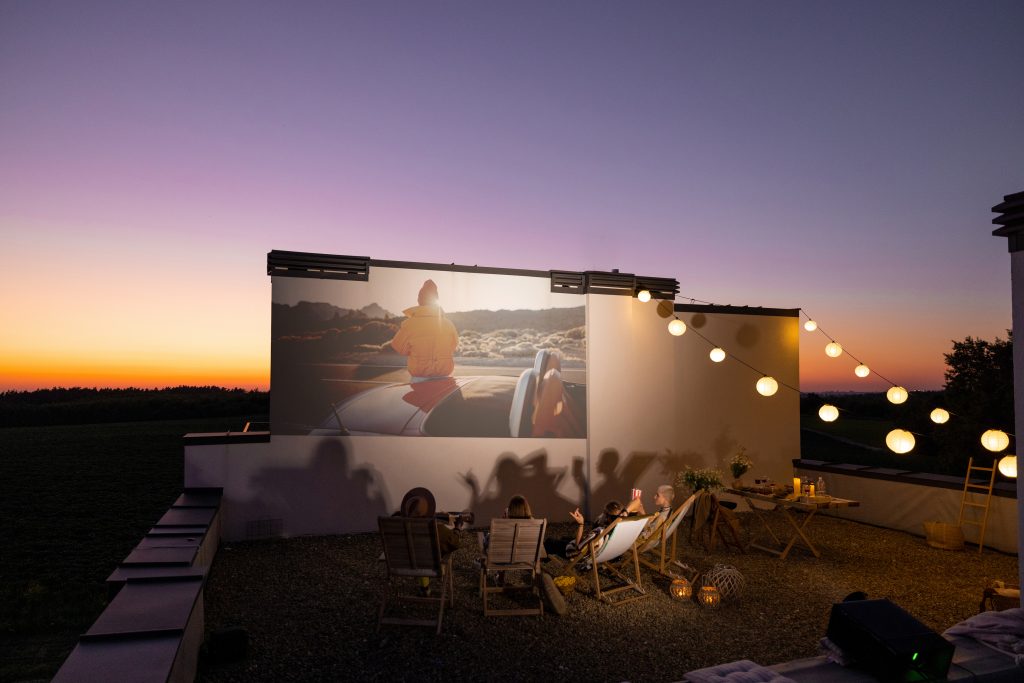 This one is a classic and a theme that you can't ever go wrong with. Some of the ways you can have an outdoor movie night by the fire pit are by having a little projector and a side of the house that can act as the screen. It's like movie magic to see your favorite movie playing on the side of the house.
If you want to keep things interesting and fair when trying to pick out what to watch, have everybody write their ideas on a piece of paper, throw them into a hat, bucket, or whatever works to mix them all up without losing any, and randomly choose one.
After you've picked your movie out, grab some of your favorite food (if you want some campfire recipes, check out this article) and enjoy the movie. It'll be a cozy and fun night for everyone.
Celestial Night
There's nothing quite like a dark night, a clear sky, and being next to a warm fire pit. Our world is full of beauty, but with our hectic lives and work schedules, it feels like we never take enough time to appreciate our planet and the world above us.
That's why for this fire pit party theme, take some time and look up at the stars. Can you find any constellations? If you want some help finding the constellations, check out The Sky Live, where you can check out where certain constellations and planets are located.
Isn't this a neat idea? What a wonderful way to learn more about the sky above us while sharing this moment with the people we love. This party theme works well with kids too! Get them into the wonders of outer space.
If you want to up the cuteness of this party, you can even have foods/dishes named after different planets or constellations. You could even assign planets to people to dress up as (utilizing the colors of the planets and such).
Create Your Cocktail Night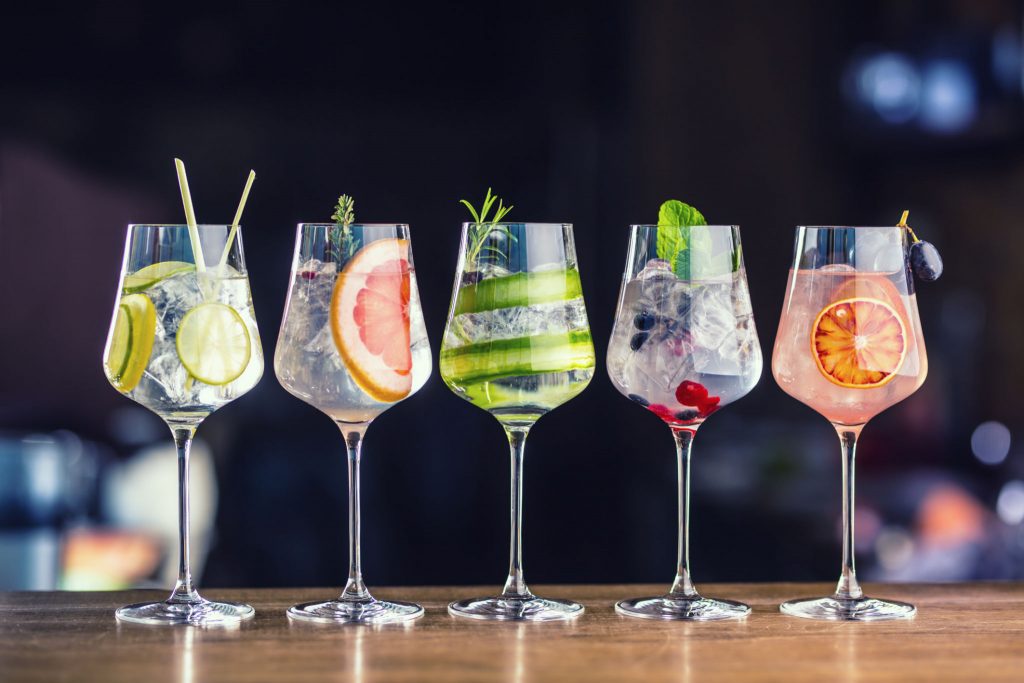 You may want to get a babysitter for these kids for this party theme, as cocktail night is all about the adults having fun. Put the wine tastings aside as cocktail nights can bring in more fun to your fire pit party.
Everyone can either find a neat new recipe or if you want to get creative and daring, create your cocktail with just the ingredients put in front of you. Afterward, you can all try a bit of each other's creations and see which one tastes like the winner.
This is the perfect time to let loose and enjoy your time with your friends and adult family members. If you or someone in your party doesn't drink, then you can still use this idea for virgin drinks or do the same idea but with punch instead. This way, everyone can feel comfortable and not be left out. So get creative, try new things, and stay warm by the fire pit.
Karaoke Night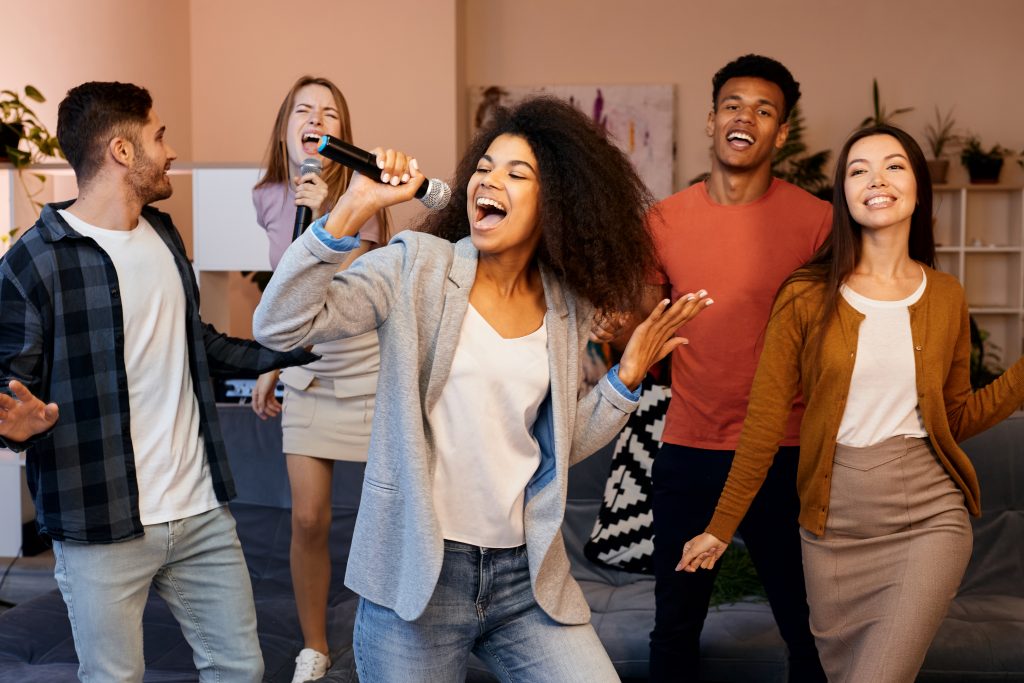 Karaoke nights are another party theme classic, but you can make it even better with some nice outdoor weather and a beautiful fire pit to keep you all warm and ready to sing on.
You don't have to be a pop star to have fun at karaoke night, you're all there to have fun and sing your favorite songs. You could even have different karaoke-themed nights too. Some of those themes could be 80s karaoke, 90s karaoke, greatest hits of today, etc.
Whatever theme you come up with, just make sure you're all having a great time, making memories that you can all look back and laugh about later, and enjoying the beauty and warmth of your custom-made fire pit. It doesn't get any better than that, right?
Share with Us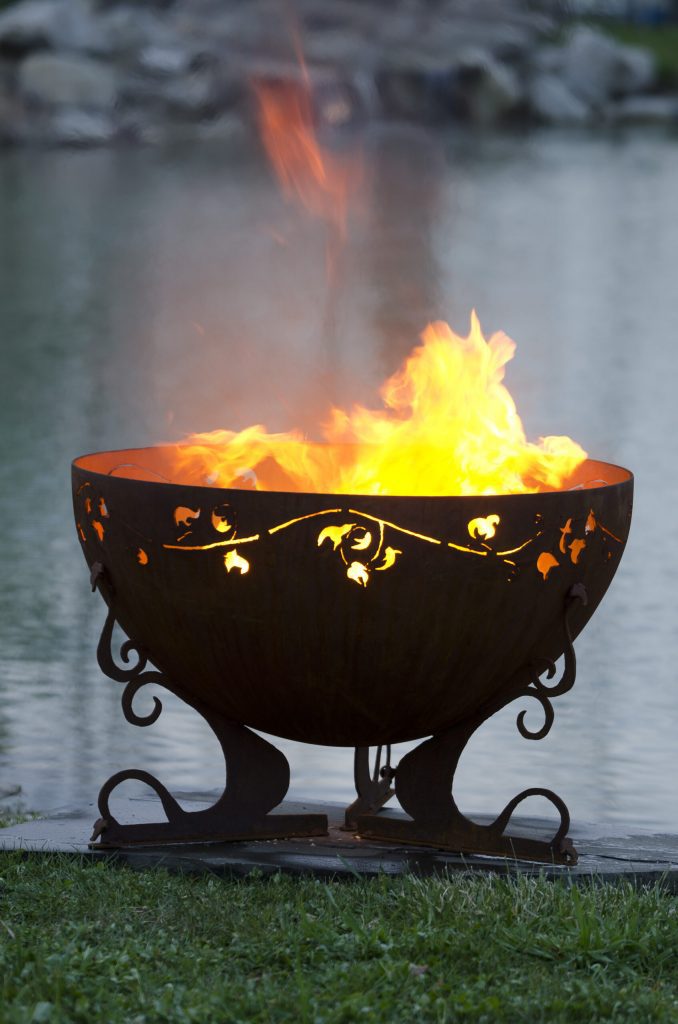 Have you tried throwing your fire pit party with one of these themes? Do you have some even better fire pit party themes that were a huge success with your friends and family? Don't hold out on us, be sure to share your ideas and pictures from these parties with us @thefirepitgallery.